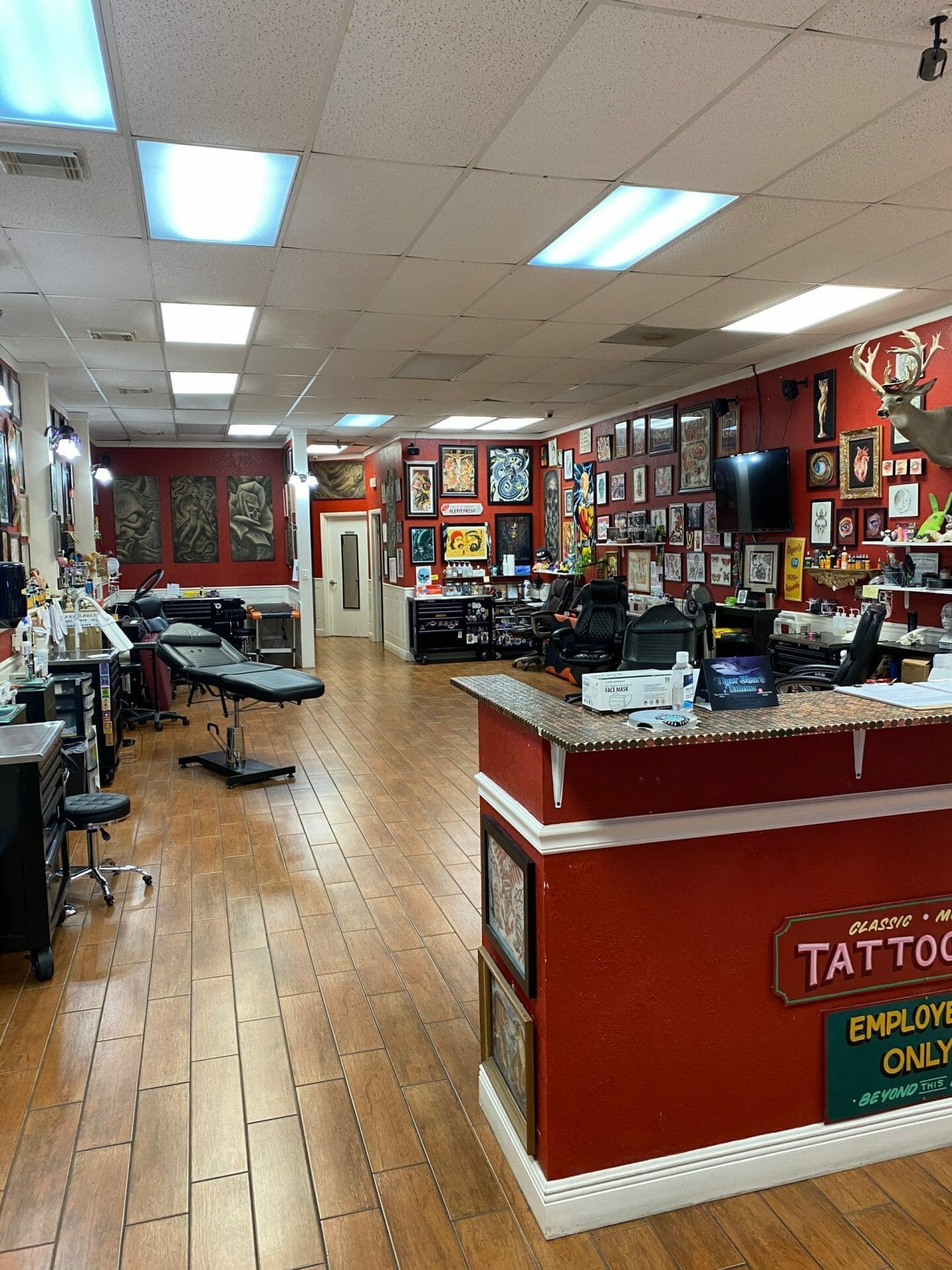 Welcome to Tiger Shark Tattoo Studio! We are an artist owned and operated tattoo shop located in the beautiful treasure coast of south Florida specializing in any type of tattoo you can think of. We have several talented, experienced artists that have a wide range of stylistic capabilities and take pride in their work. From the smallest pieces to full sleeves, we can ensure our artists will work with their clients to make sure they get what they want, and that they are satisfied for a lifetime.
We have a comfortable, fun environment at our shop and everyone that wants to get tattooed or talk to one of our artists is more than welcome! The artists at our shop are locals that have been tattooing in this area over the last ten years and some even longer! If you'd like to find out more about our artists and see some work we've done, check out the artist profiles or swing by the shop so we can set up your appointment!
Thanks for reading and we look forward to making your next tattoo idea a reality!