A GUIDE TO WALK IN TATTOOS
When it comes to getting a walk-in tattoo or perhaps your first tattoo done, we know there are many tattoo artists and tattoo shops to choose from. Perhaps you are trying to find the best walk-in tattoo shop on the Treasure Coast, Stuart, Port St. Lucie, or South Florida.
If you are thinking about getting a walk-in tattoo then this article will tell you how to get a walk-in tattoo and pick the best walk in tattoo studio for you, to help you walk out with a tattoo you'll love for life.
How To Get A WALK-IN TATTOO
A walk-in tattoo is simple - you walk in and get a tattoo without an appointment. If you have ever gone into a tattoo store you have probably seen the walls full of framed tattoo design sheets, "Flash Books" or flip books of tattoo designs that the tattoo artists can do for you. Usually, most of the tattoos on flash sheets or on the walls can be done without an appointment and by walk-in.
We find there are 2 ways people get walk-in tattoos:
The Fast Way: They see a tattoo shop. Walk in and pick a design from the flashbook. Get the tattoo artists available. Jump in the chair. Get the ink. Pay the shop, tip the tattoo artist, and walk out with a new tattoo.
The Smart Way: Find a shop they like that does walk-in tattoos. Walk in to check out the flash book or wall and speak with the tattoo artists. Feel comfortable and confident they get it then, or book an appointment with the tattoo artist to get the tattoo design you love and decide you really want.
WHAT IS TATTOO FLASH?
If you just want a tattoo and the experience on a budget, then getting a walk-in tattoo from a flash book or wall is the easy choice.
Flash sheets and books feature collections of tattoo styles and designs that are popular.
Examples of tattoo flash books are the Sailor Jerry sailor style tattoos, Ed Hardy, vintage, flash from the bowery (traditional American tattoos), oriental and dragons, animals and flowers, skulls and biker, Asian characters, armband, you name it.
Some tattoo artists also offer pre-designed unique tattoos that can be done as a walk-in when the tatto artists is in and available. If you walk in and they aren't (or for the bigger, more intricate designs), they may request you booking an appointment so the tatto artists can ensure they have enough time to do it right.
SELECTING THE BEST WALK-IN TATTOO STUDIO
If you are after a simple or basic tattoo, then yes - a walk-in tattoo is an easy decision. Most tattoo shops in general welcome walk-in tattoos. Flip through the flash book of tattoo designs and check the tattoo artists available at the time to walk in and out with your new tattoo.
To find out if the shop does walk in tattoos, check the tattoo studio website or call the tattoo shop ahead to see if they do walk-in tattoos or do tattoos by appointment only. Make sure to check out the tattoo studio artists' portfolios to see if you prefer to make an appointment and get the tattoo artist and style you really want versus just a walk-in.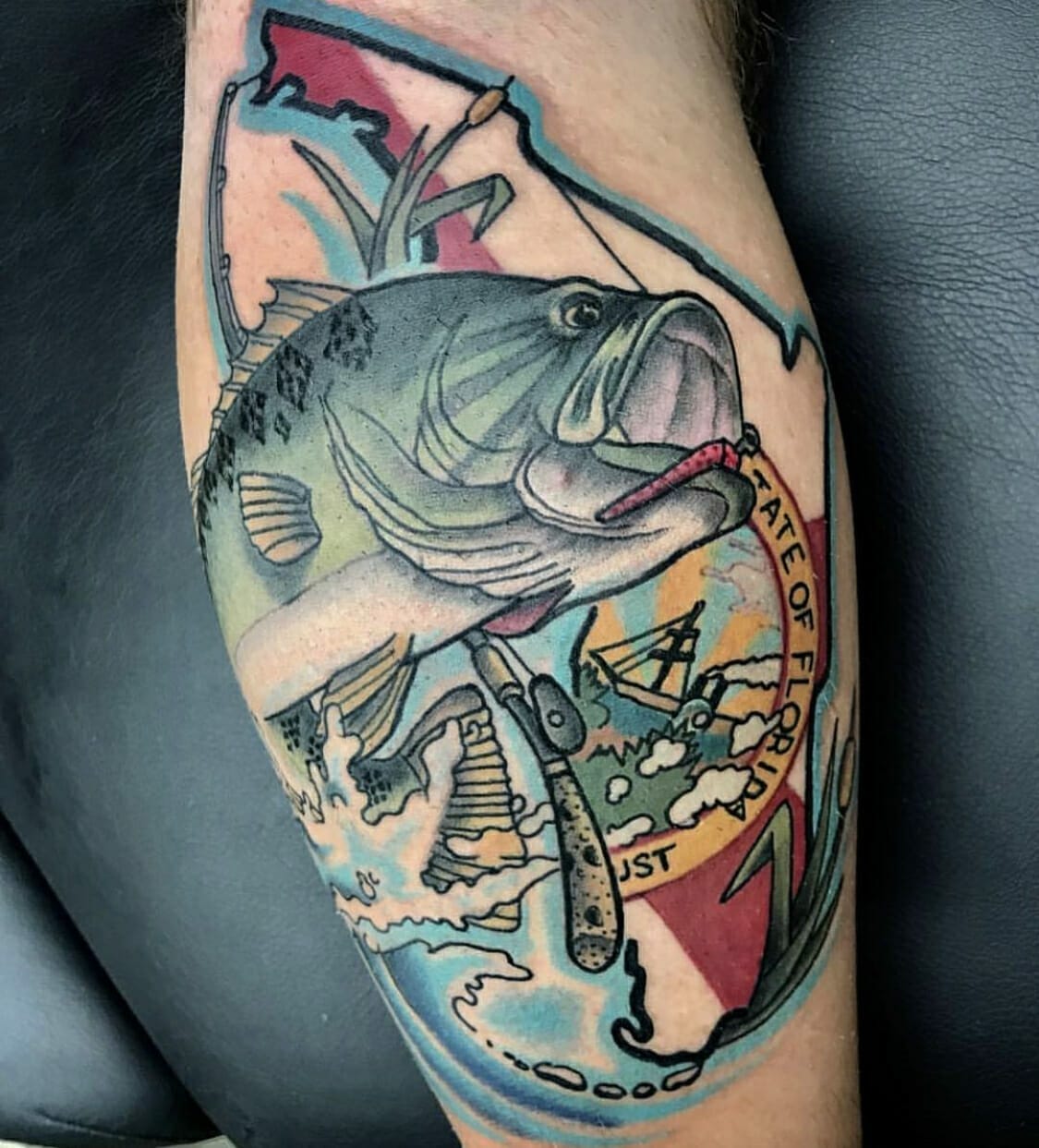 If perhaps you have a tattoo design in mind or are considering a custom tattoo, we created a custom tattoo design blog that will help you.
Our shop in Stuart is a short travel distance away to make your tattoo dreams come true.
Travel times driving to Tiger Shark Tatto from nearby locations/cities:
Port St Lucie: only 15min.
Jupiter: only 35 minutes.
Miami, Orlando, or St Petersburg: only 2 hours.
Jacksonville: only 3.5 hours.
For a walk-in tattoo, come walk in any time to get your next tattoo done at Tiger Shark Tatto studio! For custom tattoos and specific tattoo artists, we recommend calling and booking an appointment, or submitting a consultation form to ensure you are matched up with the perfect artist to execute your vision!